27.9.2019
I will be soon in the Hot Box. I am excited! There will be ties, tango and good friends as my guests! This tie in he photo is from Buenos Aires. I bought in when I was there in the year 2010. It was great travel, also quite hard. Bisous! <3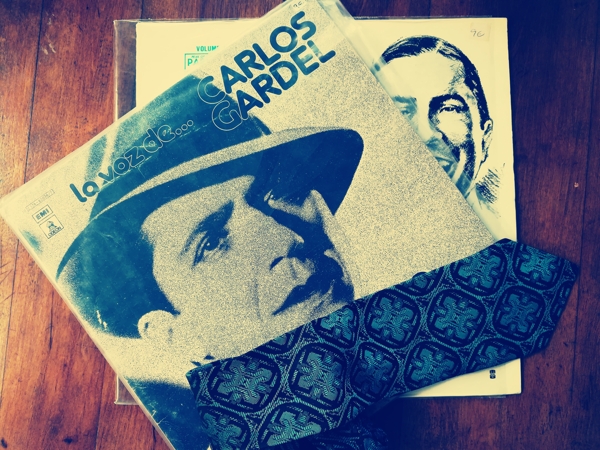 16.9.2014
I love to be on the stage!! Theatre lights, music, wonderful colleagues, lovely audience. All that I enjoy so much! Come to see Little Prince to Dance Theatre Hurjaruuth!
12.2.2014
Look this nice musicvideo, Male Fairies. Music is by Milla Viljamaa & Johanna Juhola. Idea and concept by Elina Lajunen. Pruduction and making by Elina Lajunen, Gabriela Aparici, Osvaldo Ponce. Star of the film is Timo Hakkarainen.
http://www.youtube.com/watch?v=5OuEbqNCOIU
10.12.2012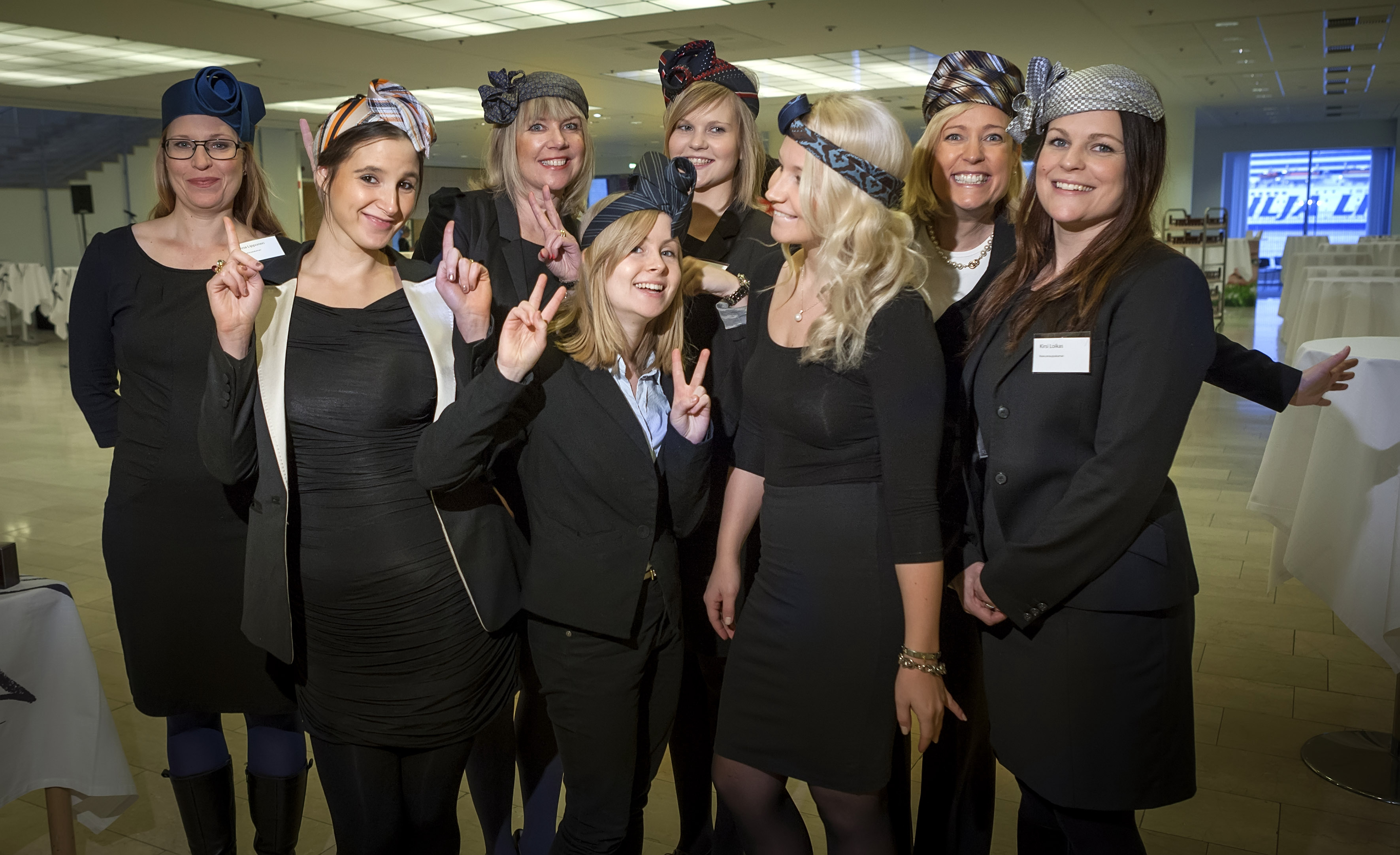 Photo: Paso Murto
The most wonderful hat order of this year came from Helsinki Chamber of Commerce. Last summer I was selling my hats in The Lasipalatsi Design Market and one customer said to me that I should contact Chamber of Commerce, because there are lot of men with suits and ties. Great idea!, I thought too. I took contact information of men in Helsinki Chamber of Commerce and I wrote to them. They responded immediately and already next day I went to visit their office with my old suitcase full of hats. I looked like a hawker with my suitcase, high heels, dress and own hat in my head.
Men and women in the office of Chamber of Commerce liked my hats. Women made an order for 10 hats! They had a wonderful idea to present those hats in their Forum 2012 event in November. I took their head circumferences, photos of them and the wishes of colors and style of the hats. Their collected ties from the men in the office and send them for me by mail. I made hats and brought them to the Helsinki Chamber of Commerce before I took my flight to abroad. The event with hats was success! We were even in the newspaper, in Kauppalehti! It's a finnish magazine for business and commerce. "A tie....to your head!" Was the title of the article.
24.11.2012
In latest tango lessons I have learnt so much about myself. It's interesting how tango is like a mirror to your own life. It will show you how you are with yourself, with others and with the world. At best, the dance and the relationship between dancers is really picture of an ideal relationship. Both has their own axle, they take care of themselves, they listen each others, they react and dance together. Be with him. Dance with him. Dance with life. Enjoy and surrender. It's so important.
But what about those Bridget Jones moments when you don't have any balance and you dance like a spin-drying program in a washing machine. You run away from your partner to the other side of the dance hall and come back like a rocket falling to your poor partner. It's not a surprise if dance feels heavy in those moments.
But that's life. Life is not flat, not in balance all the time. Sometimes is a meeting between a spin-drying program and a vise, sometimes is something else, light movement of bright white sheets hanging on the balcony. All the dances and moments are valuable like they are.
But still, my lesson for this week is: Learn to stop a spin-drying program. (It's good to know :)
14.11.2012
My living room is at the moment in Buenos Aires Argentina. I came here to perform with Duo Lajunen y Castrillón in the electro-acustic music festival called Tsonami. I dance also argentinian tango, so the city is perfect for me now.
The name of the performance is
In a Foreign Land
. But what is to be in a foreign land? Are we in a way in a foreign land all the time? Every moment is new. You have past and thoughts about the future, but is the real this moment still always foreign. I like that idea.
Well, I have travelled during this year a lot. I haven' been in one place more than two months. It's wonderful but it's also other things. It's a dream and thought what it could be. You can almost hear the sound of foreign land calling you. It's like a siren. New waves and winds, ideas and insights. Then will come difficulties, troubles, chaos and bad moments. Why I came here? I don't understand anything! Is this coffee or detergent?
The turning point is when you have a place to sleep, you know where to get food and good coffee and you have some friends.
In my experience you always also face yourself when you a in a foreign land. You probably thought that you left that part of you at home, but no. You can't run away yourself. That's always wake up many feelings and it's not very easy or comfortable. Actually is horrible! But always is huge possibility too learn and to see things in other way. Finally it can be a gift.
Then there is always a moment, when some parts of your experiences in a foreign land comes next to the things which are familiar for you. Foreign comes familiar, it moves and shakes you, make you to be different. It makes you to see with new eyes.
I am at the moment in the turning point of this experience of to be in a foreign land. I know where to get café con leche y medialunas, where to go dance tango and I have good friends around me.
13.10.2012
My living room is currently in Jyväskylä, in the middle of Finland where I am staying in my grandmother's old house. I am working here with the Columbian musician, cellist and composer, Sergio Castrillón. Here we are artists in residence. Our rehearsal studio is my grandmother's old living room! We are working towards creating a music theatre piece called In a Foreign Land, for performance in Buenos Aires on 18.11.2012.
This living room will be my diary. I love to keep my own diary and renew my status on Facebook. The idea of the living room arises from the need for a place to be and stay. A place to think about life, write and talk about different things, and to share time and thoughts with people all over the world. In a living room, you can have a cup of coffee, maybe dance some tango, show pictures, take a nap or give a hug to your friends. Welcome to my living room. I hope you will enjoy it!