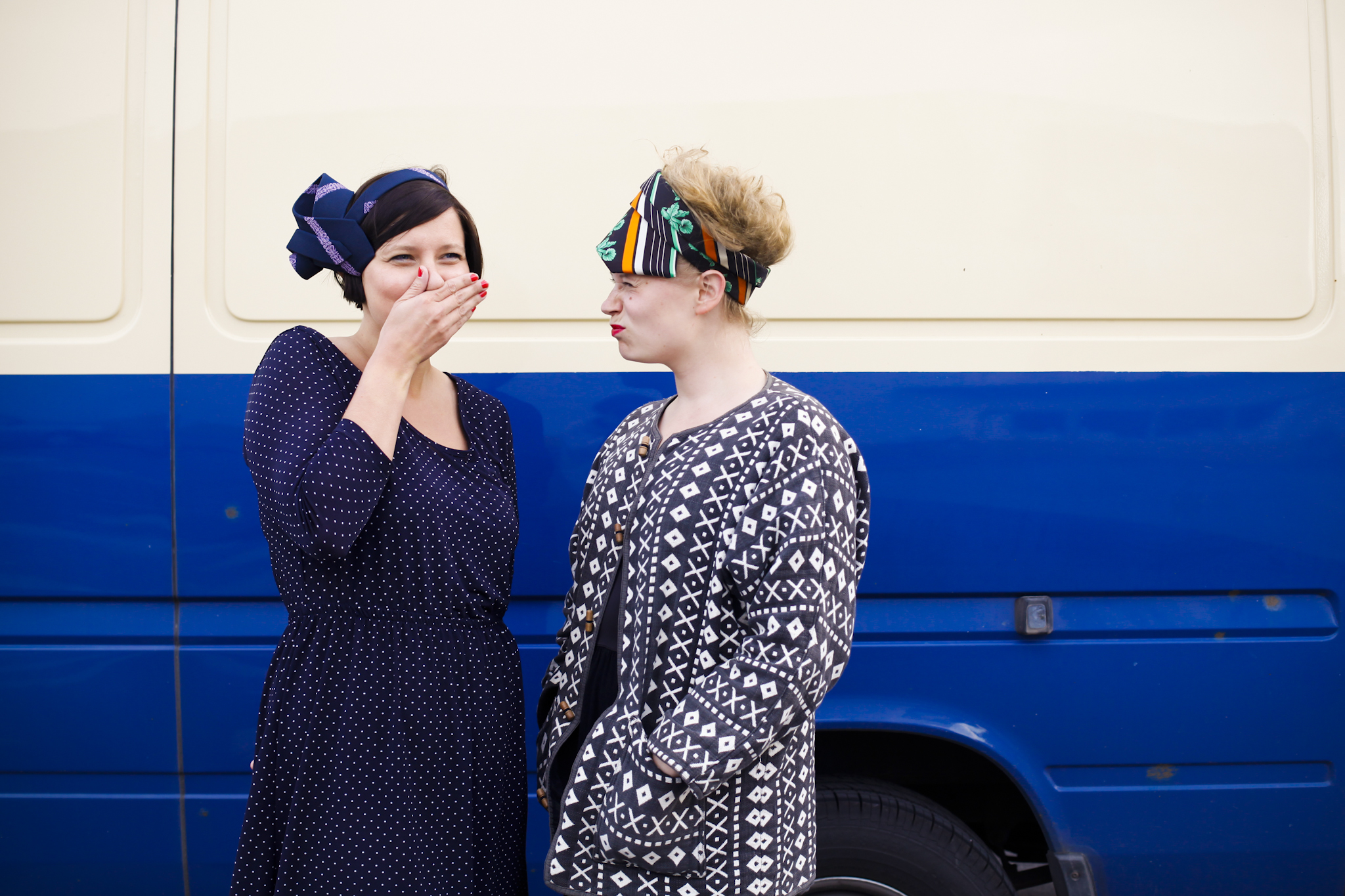 When I was a child my dream job was to become a hat seller. I was already starting to make some hats then, which I sold at the market with my grandmother. I forgot this dream until I met performing artist
Mimosa Pale
in Paris 2007. We became friends and I found out that she had had exactly same dream as me. Mimosa's dream had come true and she now has a hat shop called
Himo
in Berlin.
This inspired me to look back to my childhood dream and I went to work to Mimosa's shop in May 2010. Before I went there, I had a good think about what sort of hats I would like to make? My insight was to experiment with making hats out of men's ties! And so that is what I ended up doing; making hats out of ties.
The history of ties is long. Men all over the world have been using ties. Shapes and materials have changed over time. The tie has status, but it is also something that is required to be worn, and that the wearer wants to take off at a certain moment in the evening.
Now is time for a tie revolution, or indeed a hat trick! Ties are wonderful and inspiring material for hats. There are so many colors, materials, sizes and styles! Pure silk and 100% Polyester. Made in Italy, Made in Spain, Finland, China, Japan, Argentina and Iceland. It's fascinating to buy ties from all over the world or to receive them from different people. I love to know that my friend or my friend's grandfather or uncle or some special person has been using exactly that tie. Ties have stories and a style, and I love that.
Do you want to have a tie hat? Just contact me. I have plenty of ties, but you can also come with your own tie and I will make a hat for you. Ladies, this is really nice way to surprise people at weddings, or men, for you to make a hat for your lover from your own tie. I also have a unisex model. So don't worry men, I won't steal all your ties! Forget the tie hanging from your neck and start to wear it on your head.
I have organized several hat workshops and hat dances alone and with Mimosa Pale. In workshops we create hats out of anything: papers, cups, photos, dishcloths and straws. It's like the Mad Hatter's Tea Party from Alice in Wonderland. Such gatherings have been a great new way to spend time together with other people, to create something really wonderful, and of course, to wear hats. Put a hat on your head and it will change your perspective and the way you act!